Leading at the Next Level:
Helping Veteran Leaders Develop Advanced Skills

As an experienced leader, there's a lot riding on you. And not a moment goes by that people aren't looking to you for direction. It's up to you to build ever more engaged and productive teams, make more complex and difficult decisions, think more creatively and strategically, and identify and develop future leaders.
It's a big job that comes with ever-increasing responsibilities, which means you must command an ever-developing executive skill set.
And leaders who want to succeed understand the importance of continuous improvement.
You're beyond the beginning challenges. You want – and need – to overcome the big hurdles.
Chances are you have invested in training your team. Chances are you have invested in training the leaders that work for you. And chances are you believe in the importance of leadership development.
But when was the last time you invested in you?
When was the last time you took the time to build your skills, increase your leadership IQ and add to your toolkit?
You'll never be exceptional if you try to do it alone; you must take time out and get help to develop your skills. At your level, you need individual attention and the benefit of sharing insights and experiences from peers in a safe learning environment.
And Leading at the Next Level isn't just another training workshop… It's a personalized experience. With a specifically limited class size, you'll get time for individual attention to work on your own personal challenges and questions. You'll get direct and meaningful interaction with other leaders, who like you, are looking for solutions through learning advanced strategies to lead more effectively.
This workshop is designed and led by Kevin Eikenberry, a world-renowned leadership expert and multiple time bestselling author who has spent the last 20 years observing, coaching and training leaders at all levels to be more successful. His unique cross industry, cross organization, cross cultural perspective allows him to not only know your challenges, but how you can support the solution of challenges for those you lead as well.
For over 25 years, Kevin has been leading, studying leaders, coaching leaders, developing and training leaders, and reading and writing about leadership.
And this workshop is the culmination of what he has learned so far.
This is a workshop not of ideas alone, but of personal insights.
This is a workshop not of theory, but of application.
In fact, this won't be a workshop at all. It will be a meaningful learning experience that will point you to becoming the leader you are truly capable of becoming.

The demands on you are greater than ever. This is your chance to live up to – and surpass – those demands.
This workshop is your chance to learn new skills, enhance your leadership capacity, overcome your challenges, build your personal network, reinvigorate your passion for your work, and lead by example.
Leading at the Next Level is an interactive two day workshop designed for mid to upper-level managers, directors, Vice Presidents and executives who are looking for a new training approach – leaders who want to improve and take the next step in their career. The workshop will benefit all advanced leaders no matter the industry or size of your organization.
Training that is in-depth, individualized, inspired.
At your level of experience and expertise, training needs to be about more than the content. It needs to provide an environment where you can be comfortable to listen and share, with a group of peers who have been through the same challenges you've faced, and slayed some of the same dragons. It's also requires a skilled facilitator of your learning who won't lecture or pontificate, but will share insights and ideas and ask questions while providing a learning process that allows you to get whatever you need from the experience.
Leading at the Next Level will provide that environment, and opportunity and those connections. It will allow you to leave with a personal and organizational action plan that will produce your best results ever.
In two days, with Kevin and a small group of leaders like you, we'll dive into the challenges that you face every day. Here is a just a small part of what you will learn:
How to define, refine and use your Leadership Guidance System (this powerful set of tools is worth your investment itself!)
Advanced communications strategies for every situation you'll face as a leader
The secrets to getting your management team to step up (and how to build your best leaders)
7 time management strategies – specifically for leaders – that you can implement immediately
How to align your strategies, goals and daily work efforts (and help your teams do that too!)
The keys to ensuring your critical change initiatives are successful
How to build true accountability in your team and in your organization
How to create more engagement in meetings and conversations – to draw the best out of your team and build greater commitment
How to solve the challenges of turnover and retention

Here's what some have said about Kevin as a trainer and coach of leaders…
"Kevin Eikenberry is clearly a catalyst to higher levels of achievement. When we launched a fresh company-wide cultural initiative, Kevin provided the spark to initiate momentum. He was able to deliver the message in a way that was energetic, interactive and most importantly, real-world applicable. I would recommend Kevin to any organization that is looking to accomplish great things."
– Dave Fletcher, Executive Vice President, The Shamrock Companies
"Kevin does a masterful job dissecting the key elements of effective leadership and makes a convincing case that becoming a master leader is always a work in progress, even for remarkable leaders."
– Dr. Vic Lechtenberg, Vice Provost, Purdue University
"Kevin understands that leadership touches us at our deepest, most complex level. His particular genius is to make the complex accessible, teaching us lessons that anyone can learn and apply no matter where we are on our leadership journey."
– Ron Thieme, Ph.D., Vice President & CIO, AIT Laboratories
"This was an excellent workshop – by far the best leadership training I've ever received. Kevin was very prepared and organized. His passion for the subject was evident. He facilitated great interactive sessions and made us think."
– Shelly Spalding, Chief Operations Officer, Community Reach Center
"Kevin has some magic in front of an audience. He is a relevant story teller, answers questions effectively, and engages his audience…bottom line; he is a living example of what Remarkable Leadership is all about."
– Dennis Green
Learn the keys to driving extraordinary performance
By the end of this workshop, you will be able to:
Describe your expectations for the session
Gain a clear picture of your success for the workshop
Describe the Executive Leadership Tripod – and why all three legs are important
Describe the importance differences between management and leadership
Identify the parts of a Leadership Guidance System
Understand the practical importance of a leadership philosophy and Leadership Guidance System
Examine your existing challenges
Identify your leadership values
Develop a personal Leadership Guidance System
Identify and recognize your time management challenges
Apply the key time management principle for leaders
Apply the "closed door policy" for greater productivity
Apply at least 7 specific leadership time management strategies
Recognize the leader's role in effective communication
Apply at least five ways to ask better questions
Use five advanced communication strategies in different communication situations
Recognize the value of being other focused
Use six powerful influence approaches
Employ these influence approaches successfully
Identify your biggest frustrations with individual and team behavior
Recognize your personal Emotional Intelligence strengths and weaknesses
Apply your Emotional Intelligence knowledge to your team members and organization
Recognize the importance of creating an engaged team or employees
Identify the major factors that can raise employee engagement
Build an action plan for nurturing more engaged employees
Identify your best leadership talent
Use five strategies for building your best leaders
Create an action plan with individuals to help them move towards their leadership future
Recognize the difference between tactics and strategy
Create and communicate jointly held Mission, Vision and Values effectively
Maintain a big picture perspective
Build alignment between strategies, goals and daily work efforts
Define accountability in the real world
Recognize and use the victim/accountability model to lead and influence more effectively
Ask accountable questions
Maintain your personal accountability
Recognize your key obstacles to greater success
Apply key ideas from the workshop
Put your Leadership Guidance System into practice
And much more! See the full agenda here.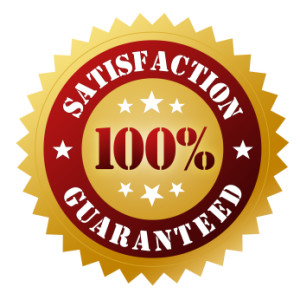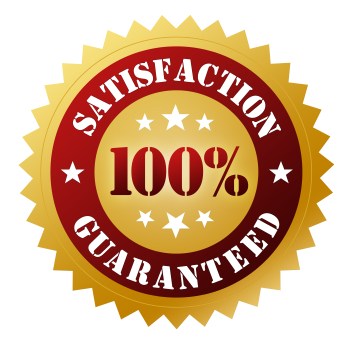 PLUS! We will personally guarantee that if you join us and engage with the experience we have designed, you will leave a more effective leader – both immediately and for the rest of your career. And if we miss the mark, or don't blow-away your expectations, we will refund your investment immediately. No questions asked.
If you want to succeed for yourself, your team and your organization, you need to take the next step in your career. And together, with our help and the Leading at the Next Level workshop, you can become the leader you want to be.
Sign up yourself – or bring your entire leadership team – to better provide the leadership your team and organization needs and deserves.
Contact us if you want to bring this program – or a customized version of it – into your organization to improve the leadership culture and results in your organization